My five-year-old wants a tattoo. It's as simple as that. Why you ask? Because he saw the "cool big boys" playing football on the beach and they all had tattoos. If I may be honest: I do not particularly like tattoos. Neither on my own body, nor on someone else's. I don't have a tattoo, nor do I want one. I really do not mind if others chose to have a tattoo, just don't expect me to get one. And don't expect me to permit my boys to have one (that is just as likely as me buying them a motorcycle of any form at any time in their lives!). So what to do when your son thinks that the definition of coolness is whether or not he has a tattoo? Go for the temporary, child-friendly, easy-to-remove-with-baby-oil version! Here are my favorites (if any tattoo can be defined as such):
The most basic version, which is even suitable for younger kids and not really a tattoo as I would define it, is the hand tattoo. My boys love the dragon, dinosaur and monster designs from Hector Serrano, whilst I find the finger puppets and fingerstaches great fun.
If your boys are no longer happy with the toddler friendly versions, then it's time to think about the pirate or wild animal tattoos from Djeco. My sons spent the summer with snakes on their arms, piranhas on their tummies and pirates covering their legs. Frightening in my eyes, cool in theirs.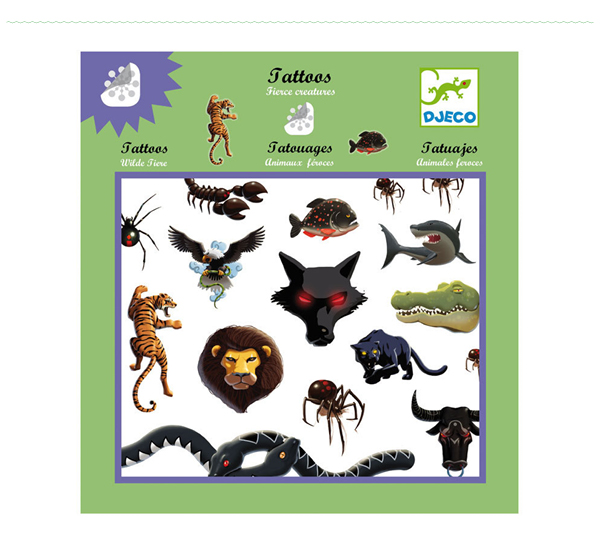 Looking for something more creative and child-friendly, then consider the amazing collection of tattoos from Tattly. Founded by a mother, who was "tired of putting poorly designed tattoos on her daughter's arms", Tattly offers a collection of temporary tattoos created by professional designers and illustrators. Some of the designs are so beautiful; even I would consider sticking one on my body (if only for a short time!).
Last but not least, a tattoo, which must have been created with my youngest son in mind. Ideal for the child that does not seem to understand that running away is a bad thing and gets lost wherever we go – may it be the zoo, the supermarket or the beach (sometimes I even lose him in our garden) – the emergency tattoo permits you to "label" your child with your phone number. Think I will be ordering 100 of these later today!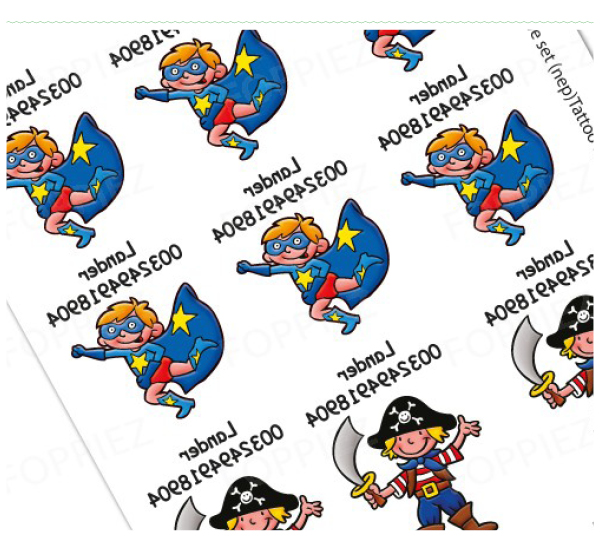 Want to make your own tattoo, then take a look at: MoodKids tutorial tattoo voor kinderen.
[ssba]
MoodKids is hét meest complete online magazine voor de allerleukste ouders. Lees snel verder wat je van ons kunt verwachten >>